Six themes emerge as we look back on a busy year full of economic news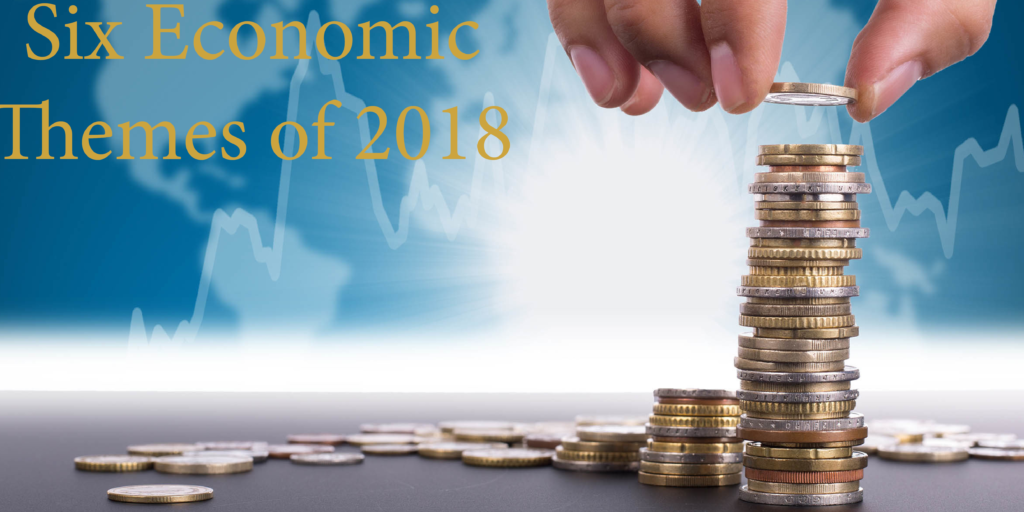 The year 2018 was initially heralded as the year of synchronized global expansion. It now concludes with countries going their separate ways, making markets anxious about prospects for 2019. Getting things back into alignment may not be easy. Below are six themes to look back on that have consistently remained during this year of busy economic news.
Confronting China. Over the past few decades, China has transformed itself from a minor economy with little global trade to the world's largest exporter. China is now commonly referred to as the world's factory, for good reason.
Stuckflation. Following the September 2017 meeting of the Federal Open Market Committee, former Chair Janet Yellen stated, "The shortfall of inflation from two percent … is a mystery."
Change is in the air. For environmental policy and energy markets, the heat was on in 2018.
A less perfect union. The decades spent laying the groundwork for the European Union's creation in 1992, and the years since, have been some of the most peaceful and productive years for EU members. But in the past 12 months, the union has seen challenges from all directions.
Aging awkwardly. It is said that father time is undefeated. This is true, both biologically and financially.
Divergence. The global expansion, after enjoying a long stretch of coordinated growth, has become asymmetric. Performance and prospects have diverged importantly across regions this year.