It's Shopping Season for Identity Thieves also!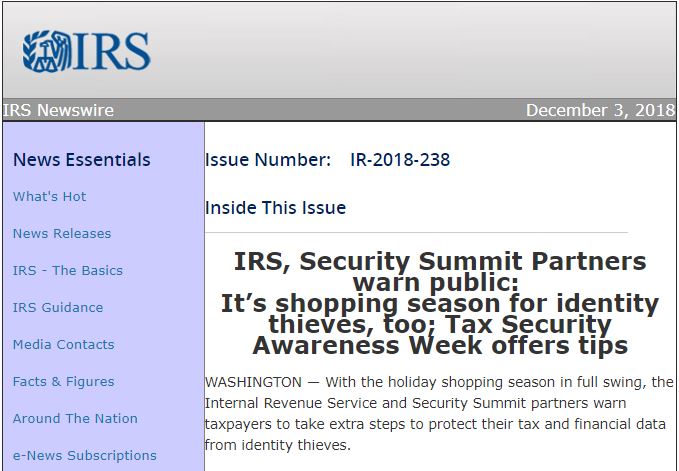 The holidays offer cybercriminals a chance to steal financial account information, Social Security numbers, credit card information and other sensitive data. When shopping online or in public places, please remember a few basic tips that can go a long way to protecting your identity and personal information:
Avoid unprotected Wi-Fi.
Shop at familiar online retailers
Learn to recognize and avoid phishing emails that pose as a "trusted source"
Keep a clean machine
Use passwords that are strong, long, and unique
Use multi-factor authentication
Encrypt and password-protect sensitive data
Want to learn more about how to protect your identity during the holidays? Click Here.